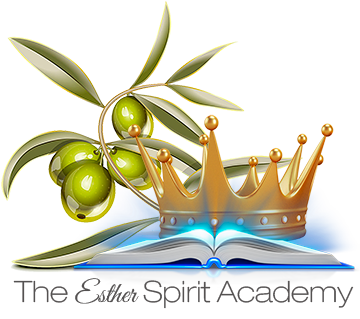 The Esther Spirit Academy is the newest arm under the Spirit of Esther Ministry that provides lifetime spiritual building skills that serves to build up the Kingdom of God in Yeshua, the Christ.
Even though the Esther ministry focuses on women, much like the life of Queen Esther herself, she brought victory to ALL the people of the Nation of Israel. Therefore, this institution seeks to equip both men and women, and even children, to grow in their spiritual faith, and be rewarded for their achievements.
About our logo. The book signifies knowledge, the crown signifies the reward, and the olives represent the anointing. This organization is spiritual, rewarding, and knowledgeable. It focuses on identifying your unique identity, character building, and discipleship mandated by Jesus' "Great Commission".
We are an accredited tertiary institution under the licensure of the Veritas Summit College, a Christian college in Metropolitan Atlanta, Georgia. And our students are located globally in North America, the Caribbean, and Africa.
---
Members:
---
The Chancellor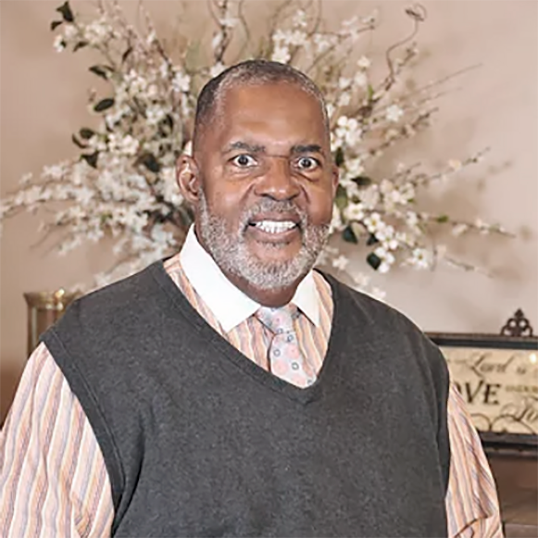 Apostle Prince E. Owens was born in Washington, Pennsylvania. He was inspired and influenced for leadership by the abundance of educators and church visionaries who surrounded him as a youth. He's a graduate of the Kingdom Leaders Seminary, where he obtained his Master and Doctoral Degrees. Apostle Owens also received his Doctorate of Theology from Restoration Theological Seminary and his PhD in Christian Counselling from Kingdom Leaders Seminary.
​He is the founder and chancellor of the accredited Veritas Summit College, a college that offers degrees up to the PhD level. It is a great honor and a tremendous privilege for us to have Apostle Owens as our Chancellor! He is an inspiration to everyone who has met him. He is a pioneering spirit and an example of perseverance and hard work, and one of the strongest support systems you could ever be blessed with.
​He is an apostle, a prophet, a dynamic teacher, a loving pastor, and an "on-fire" evangelist!
---
Faculty Members:
| | | |
| --- | --- | --- |
| Dr. Dione Nancolas received her Honorary PhD in Divinity in 2020 at the Global Beyt Mikra College, and her second PhD in Biblical & Community Counseling in 2021 at the Tabernacle Theological Seminary in Stockbridge, GA. | Dr. Charlene Bell graduated Magna Cumme Laude in 2021 with her Masters Degree. And received her PhD in Biblical Counseling in 2022 at the Restoration Theological Seminary in Forest Park, GA | Dr. Dahlia Thomas received her 1st PhD in Organizational Development in 2021, and her 2nd PhD in Biblical Counseling in 2022 at the Restoration Theological Seminary in Forest Park, GA. |